Next Tory Leader: Johnson miles ahead but race for second remains open
Following the first round of the Conservative Party Leadership contest, Boris Johnson is rated overwhelmingly likely to win by Betfair markets. The former Foreign Secretary's chance is estimated at 77% at odds of [1.3].
#ToryLeadership Round One Results

Boris Johnson 114
Jeremy Hunt 43
Michael Gove 37
Dominic Raab 27
Sajid Javid 23
Matt Hancock 20
Rory Stewart 19

Missed Cut

Andrea Leadsom 11
Mark Harper 10
Esther McVey 9

? Political Gambler (@paulmotty) June 13, 2019
Seven progress to next round of voting
Under the new rules, the bottom three are eliminated. The next round will be on Tuesday, after which any candidate short of 33 will be eliminated. Some of the seven qualifiers may even withdraw before that.
Johnson's total is extremely formidable. To reach the final-two and members' vote – where polls suggests he'll hammer any rival – he needs merely 105 MPs.
He's already passed that and another 30 – supporters of the relegated candidates – are immediately in the favourite's sights. Dominic Raab's 27 was a poor tally so he'll probably go next Tuesday. All of that quartet are Brexiters and therefore obvious transfers to Johnson.
Debate disasters could be rivals' last hope
Can anyone stop him? The means of doing so are not obvious but, of course, a week is a long time in politics and Tory leadership contests are infamous.
Avoiding the media and scrutiny paid dividends in the first round but a wider audience will now be watching. The first TV debate is on Channel 4 this Sunday.
I will be surprised if any of the TV debates go well for the front-runner. His appeal primarily stems from celebrity, newspaper columns and chat show appearances. He has never been impressive in parliament or debates.
After the way his closest rival was undermined by a media hatchet job last week, we cannot rule out something emerging to damage Johnson. However I suspect we would know about it by now, as this isn't the first time by any means that rivals have wanted to hurt him.
Stewart bound to lead assault during C4 debate
More likely is that his rivals – Rory Stewart in particular, but also Michael Gove and Sajid Javid – go for the jugular on detail and policy. Perhaps the favourite will implode under scrutiny. My view is that, if he isn't scrutinised and road-tested now, Johnson's premiership risks being a short humiliation.
I very much doubt that, in this short window, the Boris brand can be damaged enough to turn the party members against. I have no interest in laying [1.3] but, equally, am not recommending a bet. Instead, we should focus for now on the rest, and the race for second.
Hunt offers no real challenge to Johnson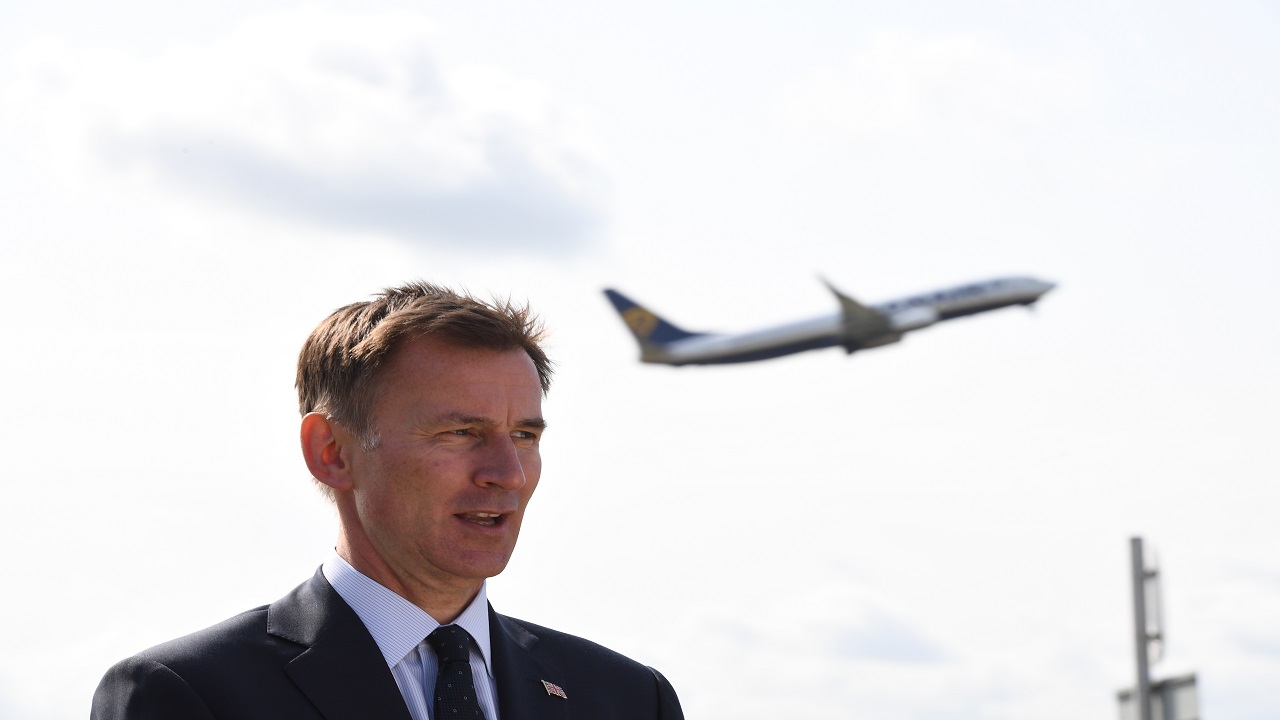 Hunt is in pole position on numbers but 43 is a very disappointing tally, having received significant endorsements from Penny Mordaunt and Amber Rudd. He'll need a lot more to reach the final and very much can change among the challengers.
Without a good performance in the TV debates, I don't see why Hunt would move much further forward next Tuesday. For MPs determined to stop Johnson – or at least hold him to account with the members – Hunt offers nothing and would be thrashed in the final. He offers nothing like the clarity of, say, Stewart.
I can envisage a scenario where Johnson is so far ahead that he lends Hunt votes, in order to secure the easiest final. At that stage, Hunt might stand down and accept a top job, rather than make a futile challenge.
If you want to bet on a coronation – where MPs decide among themselves and skip the members' vote – lay April-June in Theresa May's Exit Date at [1.18].
Don't rule out Gove yet
Considering the way his campaign was derailed, 37 was a good result for Michael Gove. For my money, he is the best debater in British politics, never mind this line-up. He has respected, heavyweight endorsers. He would be a big outsider in the final but, given his Brexit credentials, is capable of putting up a challenge.
The decisive players in this secondary race are Hancock, Stewart, Javid and their backers. Either could yet storm through in the debates – just as David Cameron did in 2005. Stewart is the best communicator. He will be cheered on throughout by non-Tories who have no say. Javid is also running an impressive campaign.
More likely is that trio will be out on Tuesday or soon after. At that point – they either endorse anyone but Johnson or do a deal for a top job.
I thought from the outset that most or all of these Cabinet ministers would ultimately coalesce around Gove. Rudd's support for Hunt was a bitter blow, but now smacks of a bad call on her part, in response to the cocaine revelations.
Gove isn't giving up and still has a slim chance to demonstrate that he's the heavyweight candidate. The [3.3] about him reaching the final is fair, but I'd rather lay Hunt to do so at around [1.75].
Bet on UK politics here
Next Conservative Party Leader
Conservative Party Leader – To Make Final
Prime Minister after Theresa May
Most Seats at Next General Election
Year of Next Election
No Deal Brexit in 2019
Brexit Date
EU Referendum before 2020?
Follow Paul on Twitter and check out his website, Political Gambler.
Lay (oppose) Jeremy Hunt to make the final @ [1.75]
Do you want daily and profitable Betting Tips?
Let's take a look on our super tips of the day and win over 1000€ Profit per Month!
Click here and bet with our super tips for today