Manchester United Director of Football Betting: Fletcher favourite as search drags on
Manchester United are taking their time in appointing a director of football. Will it be a famous ex-player or could a dark horse from the backroom staff upset the odds and get the job? Max Liu reports.
Six months ago, Jose Mourinho left Manchester United and the club insisted they would appoint a director of football to work with the next manager. Ole Gunnar Solskjaer was appointed as Mourinho's permanent successor in March but there is still no sign of a director of football at Old Trafford.
Many candidates have been discussed in the press, with Rio Ferdinand, Darren Fletcher and Edwin van der Sar all touted as leading contenders.
Ferdinand still keen but Fletcher is the favourite
Ferdinand was announced today as the Football Association's lead ambassador for Euro 2020 but said he is still interested in becoming United's director of football. At 6/1, he cannot be ruled out and is said to have held talks with the club, where he played from 2002 to 2014, about the role.
Fletcher is another ex-United player who has reportedly discussed the post with club officials and he is now the favourite at 8/11. The midfielder, who used to be referred to as "the Scottish player" by fans who considered it bad luck to say his name, eventually became a favourite under Sir Alex Ferguson. Like Ferdinand, it is unclear what he would bring to the role other than his experience as a player and affinity with United.
Van der Sar has credentials but would he leave Ajax?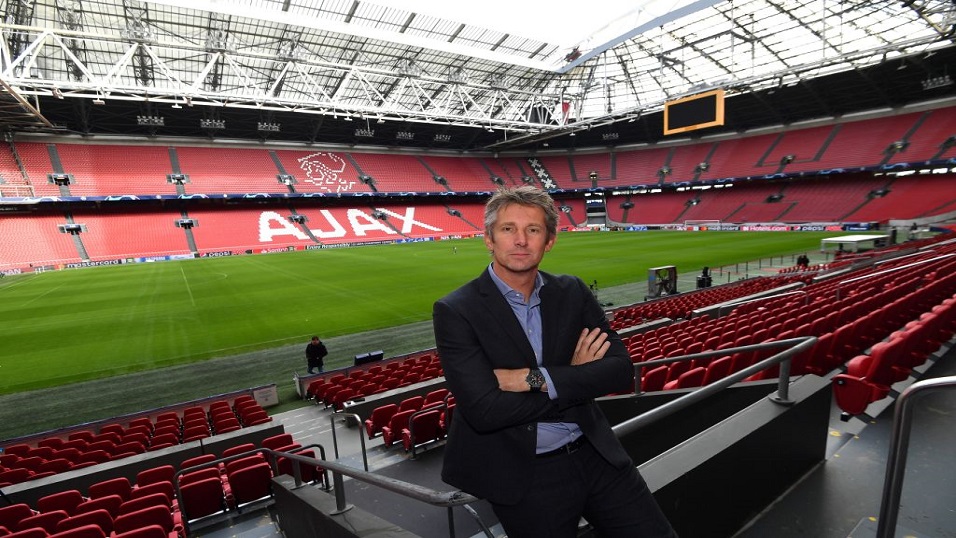 At 10/3, Edwin van der Sar is surely the strongest candidate for the role in light of his excellent work as CEO of Ajax. The former-United goalkeeper has overseen the transformation of the Amsterdam club from sleeping giants to Champions League semi-finalists.
Alongside Ajax's director of football Marc Overmars, Van der Sar has helped to develop some of the most exciting young talents in European football. However, with Matthijs de Ligt and Frenkie De Jong set to leave this summer, there's a sense that Ajax's moment in the sun and has passed. Could United tempt Van der Sar to return to Old Trafford and take up the role?
And what of the rest?
Director of football is an evolving role. It can be as broad or as narrow as the appointee and club want it to be. It's not easy to know who has the best chance of succeeding in the role and it could follow that the person who lands the United job is someone relatively unknown outside the game.
That's why beyond the big names already mentioned you get men like Stuart Webber 10/1, John Murtagh 12/1 (not to be confused with the jockey Johnny Murtagh) and Marcel Bout 12/1.
Webber is Norwich City's sporting director, while both Murtagh and Bout are already United employees – the former in charge of youth development and Bout head of global scouting.
Do you want daily and profitable Betting Tips?
Let's take a look on our super tips of the day and win over 1000€ Profit per Month!
Click here and bet with our super tips for today